Everything You Need To Know About Tooth Infections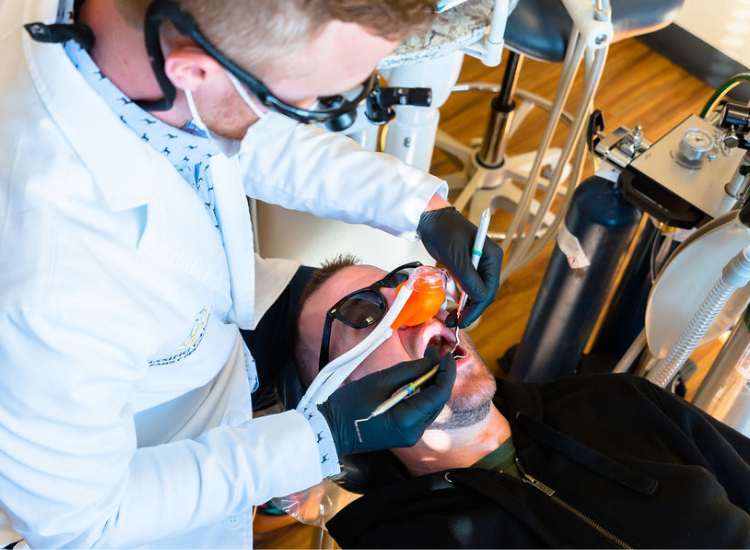 A tooth infection occurs when bacteria enters the tooth and begins to multiply. Although, the most common way for bacteria to enter the tooth is through a cavity or crack. Once bacteria are inside the tooth, they can begin to damage the tooth structure and cause an infection. Your Colorado Springs Dentist, Dr. Johnson shares common tooth infection symptoms and treatments. 
Signs That You Might Have A Tooth Infection
If you think you may have a tooth infection, it is important to see the best dentist in Colorado Springs, as soon as possible. Therefore, early diagnosis and treatment can help to prevent serious complications. Along with this, the most common symptom of a tooth infection is a throbbing pain that gets worse when you chew or brush your teeth. Other symptoms include sensitivity to hot and cold temperatures, swelling in your face or gums, bad breath, and a fever. Most infections can be cleared up quickly and without complications with proper treatment.
Treatments For A Tooth Infection 
There are two main types of treatment for tooth infection: antibiotics and root canal therapy. Antibiotics are used to kill the bacteria that are causing the infection, while root canal therapy involves removing the infected tissue from the tooth. Our friends at Park Hills Dentistry in Lexington KY believe that both treatments may be necessary to fully clear the infection in some cases. It's important to see Kissing Camels Family Dentistry as soon as possible to get the appropriate treatment.
There are a number of different treatments that can be used to address tooth infections. The most common is antibiotics, which can kill the bacteria that cause the infection.However, in many cases, simple home care measures such as good oral hygiene and regular visits to the dentist can help to prevent tooth infections from developing in the first place.
If You Are Experiencing Tooth Pain, Contact Us Today!
Thank you for considering Contact Kissing Camels Family Dentistry as your dental care provider. We are a full-service dental office that offers a wide range of services to meet the needs of our patients. We offer both general and cosmetic dentistry services, and we are proud to be a family-owned and operated business. We take pride in our reputation for providing quality dental care, and we are committed to providing our patients with the best possible experience. We look forward to meeting you and helping you achieve your dental goals.