Dental Implants Colorado Springs
Safe Sedation Options Available
Tooth Replacement Designed To Restore Your Smile
Dental implants are an effective and increasingly popular way to replace missing or severely decayed teeth. The implant process involves two parts: the surgical placement of a post, followed by the attachment of a custom-designed dental crown. Recovery usually takes several weeks while new bone grows around and attaches to the titanium post. After recovery, an abutment is attached to the post and a custom-made crown completes the process by restoring function and aesthetics in the mouth. The entire implant process generally takes a few months from start to finish, but once complete can last for decades with proper care. Schedule a dental implant consultation with one of our amazing doctors. 
Life Changing Dental Care
Schedule a Free Dental Implant Consultation With Our Amazing Team Of Specialists. Our Dental Technology Allows Us The Ability To Take A 3D Look At Your Smile Helping Us To Design The Perfect Fitting Dental Implant.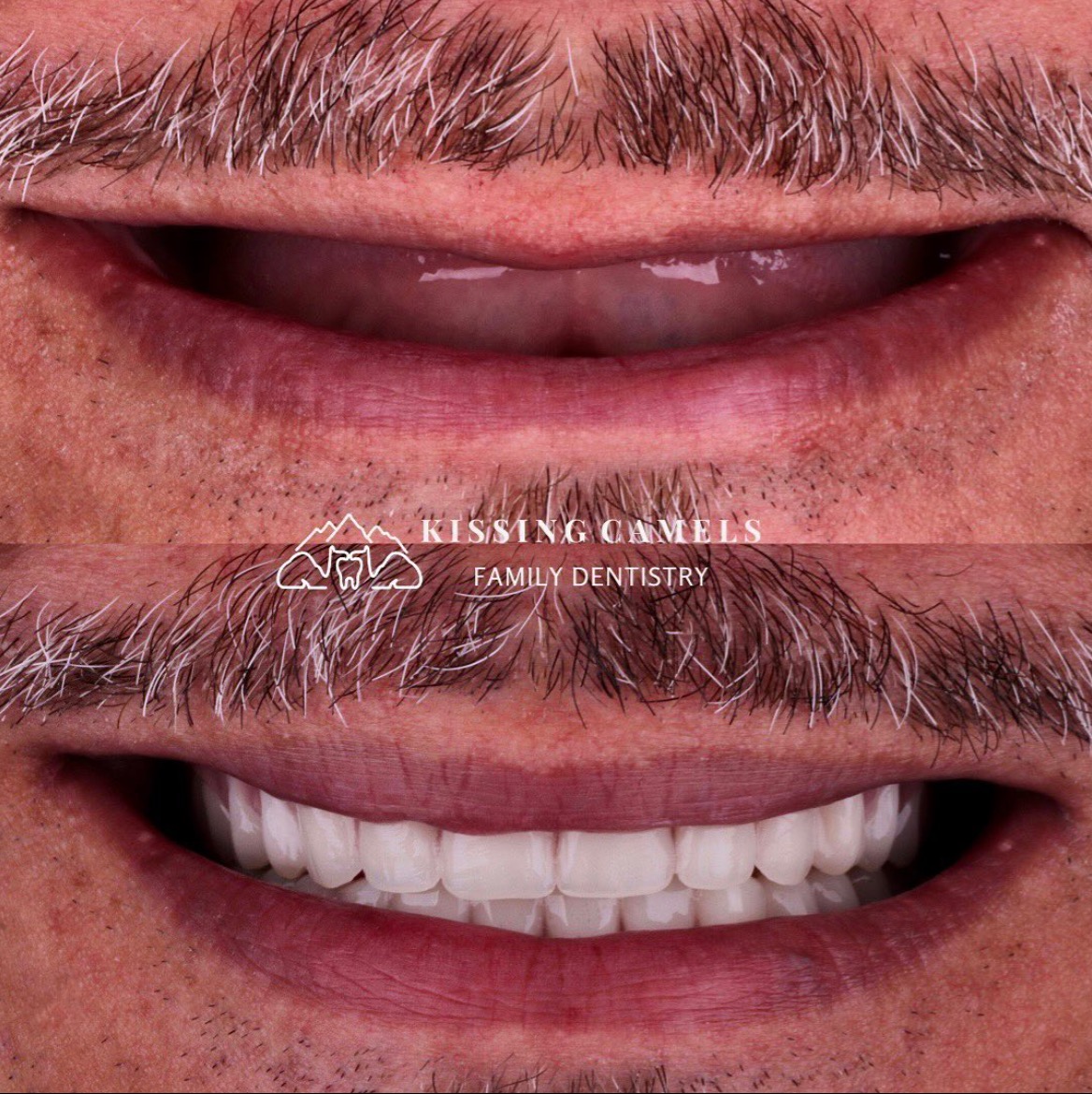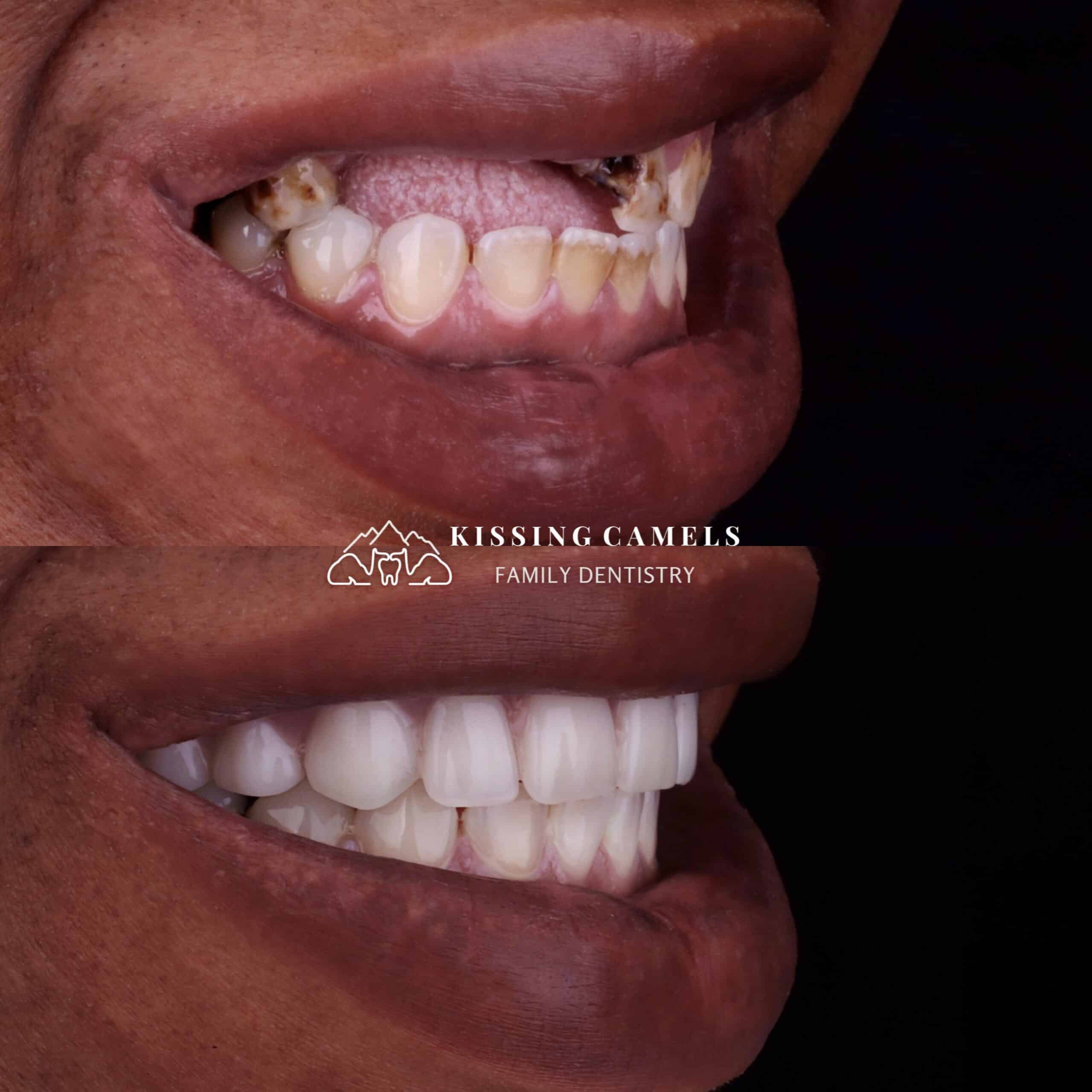 Questions About Dental Implants
Check out these frequently asked questions, or call us at (719) 204-8802 to speak with our team.
When considering a long-term solution to a missing tooth, dental implants are often one of the first options patients consider. Thankfully, these tiny titanium posts and rods can provide reliable support that can easily last 10-15 years with proper maintenance. Even more impressive, most studies indicate that they can remain functional for more than 20 years without needing repair or replacement in the vast majority of cases! This is why our Colorado Springs Dentists strongly recommend these procedures as superior alternatives for replacing missing teeth. With this advantage in longevity, it's no wonder why many people choose dental implants to rebuild their beautiful smiles!
Dental implants are a great long-term solution to replacing missing teeth and can provide a permanent substitute that mimics the look, feel and function of natural teeth. Although implants are designed to be permanent, it is not recommended that you leave them in all the time. There may be situations when they should come out, such as during professional cleaning, but removing them regularly is typically not necessary. It's important to take good care of your dental implants by brushing and flossing them like you would with your regular teeth to keep them healthy and looking their best. If you have any questions or concerns about caring for your implant please consult with your dentist. With proper care, your implant could last for many years.
The dental implant process is an effective, long-term solution to missing teeth. It starts with a consultation to determine if you're a good candidate and whether any preparatory work is required. From there, 3D x-rays are done to create a plan on exactly where the implant should be placed, as well as bone health. On the day of the procedure, you will be given anesthesia so there's no sensation in your mouth. Most patients choose  sedation for this process. Once complete, the implant is left undisturbed for several weeks so it can completely bond to your jaw bones. After that, an abutment will be attached that allows for a custom restoration such as a crown or bridge to be installed. Overall, it can take several months for the entire process to be complete but with proper care and maintenance your implants could potentially last decades.