Schedule Your Cleaning Today!
GENTLE TOOTH EXTRACTIONS IN COLORADO SPRINGS
SIGNS
WHEN TO REMOVE WISDOM TEETH
The most common reason that a patient would need a tooth extraction is because the wisdom teeth are not growing properly. Wisdom teeth usually erupt in the late teens or early twenties, and most people do not have enough room in their mouths to accommodate them. This can result in shifting of teeth, impacted teeth, and a number of other oral health issues. Because of this, extraction is usually the best solution for most patients.
There are a few common signs that may indicate your tooth requires extraction:
redness and swelling of your rear gums
tender or bleeding gums near your rear teeth
 jaw pain
bad breath
swelling around your jaw
an unpleasant taste in your mouth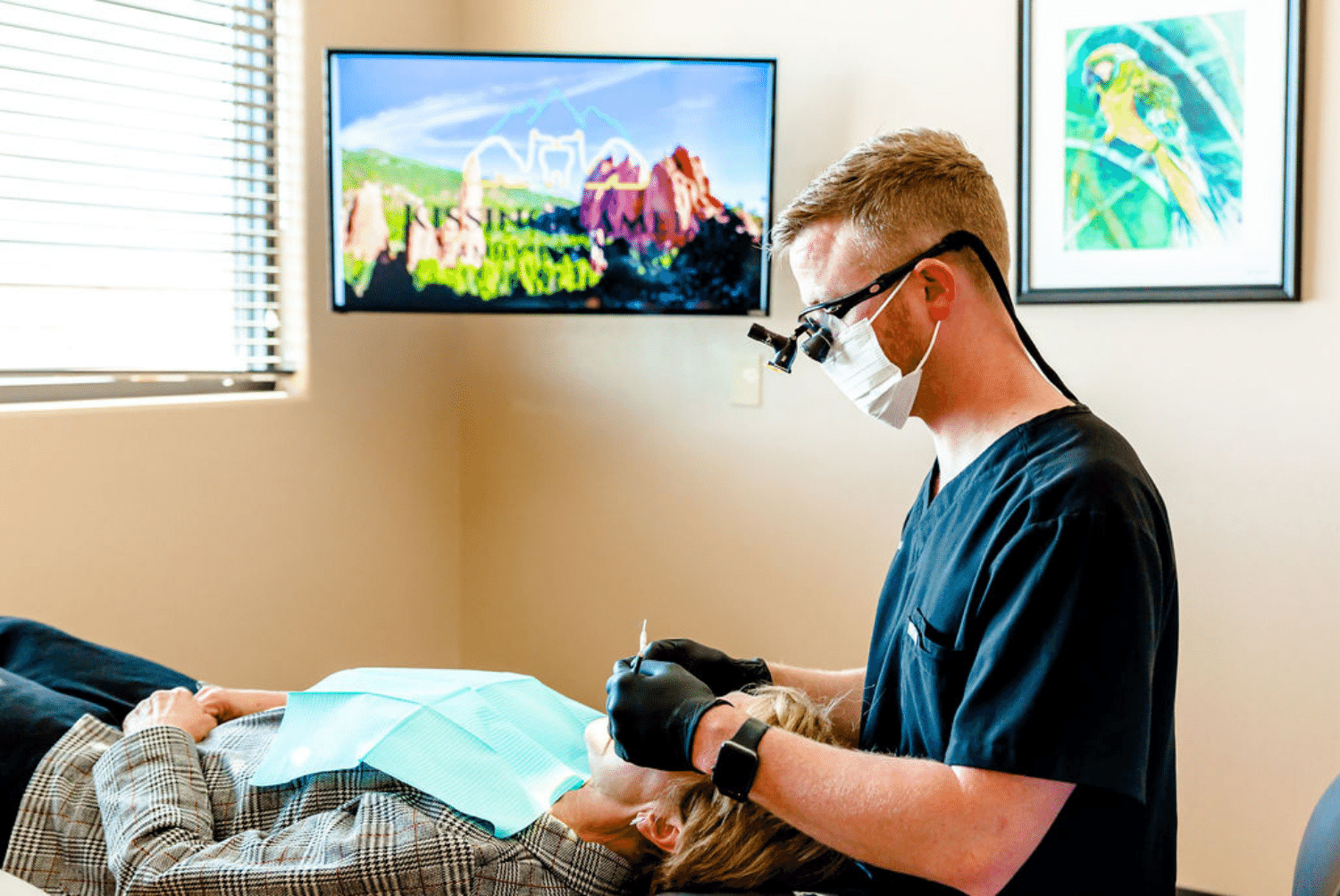 TOOTH EXTRACTIONS AT KISSING CAMELS FAMILY DENTISTRY
At Kissing Camels Family Dentistry, we provide patients in Colorado Springs with minimally-invasive, gentle tooth extractions. With sedation options available from Dr. Boals, we can ensure that you feel safe and comfortable throughout the entire procedure. If you have a painful wisdom tooth, or a damaged tooth that may need to be extracted, give us a call to schedule a consultation.
If you need to have your wisdom teeth pulled, or if you suspect that you have a severely damaged or infected tooth, contact Kissing Camels Family Dentistry right away  (719) 301-6604. You can also drop by our office at 3470 Centennial Blvd, Suite 200, Colorado Springs, CO 80907.
Take comfort knowing we offer laughing gas for nervous patients. 
We take the time to hear your concerns. Your experience is our top pririty.
We rarely need to refer out to other specialists as our Doctors are committed to extended education.
We value your time but also know there is a fine line between efficient and rushed.