Schedule Your Appointment Today!
PEDIATRIC DENTISTRY IN COLORADO SPRINGS
HEALTHY SMILES START HERE
PEDIATRIC DENTISTRY
If you're looking for a friendly, experienced pediatric dentistry in West Colorado Springs, Manitou Springs, or Centennial, Dr. Boals, Dr. Johnson and Dr. Effinger would love to meet you and your family. At Kissing Camels Family Dentistry, we make dental appointments fun for pediatric patients because we know how important it is that they develop happy memories of the dentist. Our friendly, energetic pediatric dentistry team will make sure that your visit is a breeze and that you and your child leave our office with a smile.
If you believe that your child is experiencing a dental emergency, please contact our office as soon as possible to schedule a same-day appointment.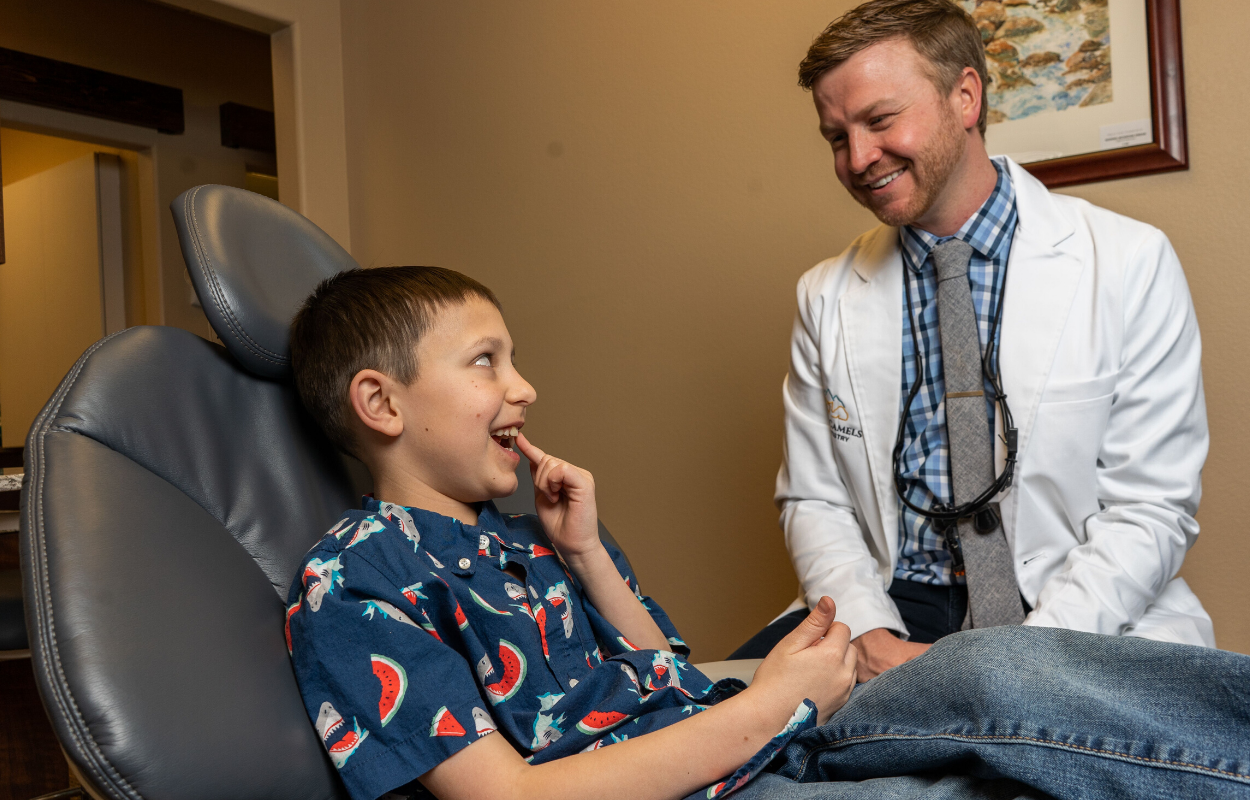 Nothing is more important than the health of your child. At Kissing Camels Family Dentistry, we treat every child like they were our own. Dr. Boals, Dr. Johnson and Dr. Effinger are friendly and enthusiastic. They always make sure that your child enjoys their dental appointment. Call us today at schedule your next visit at (719) 204-8802 or stop by our office at 3470 Centennial Blvd, Suite 200, Colorado Springs, CO 80907. We can't wait to meet your children and help them achieve outstanding dental health!
01.

Fun, Kid-Friendly Appointments
We want your child to develop fun, happy memories at the dentist to ensure healthy dental hygiene habits.
We take the time to hear your concerns. You and your child's experience is our top priority.
We rarely need to refer out to other specialists as our Doctors are committed to extended education.
We value your time but also know there is a fine line between efficient and rushed.