Schedule Your Cleaning Today!
SEDATION DENTISTRY IN COLORADO SPRINGS
Sedation dentistry is beneficial for many patients, and can help in a number of different situations. If you suffer from dental phobia or anxiety, sedation can help you relax and keep you calm during your treatment. We offer different sedation types depending on your anxiety level. It can also keep you comfortable if you're undergoing extensive treatment. If you are wondering whether sedation is right for you, call us today at (719) 204-8801 to discuss your needs with Dr. Boals, Dr. Johnson and Dr. Effinger.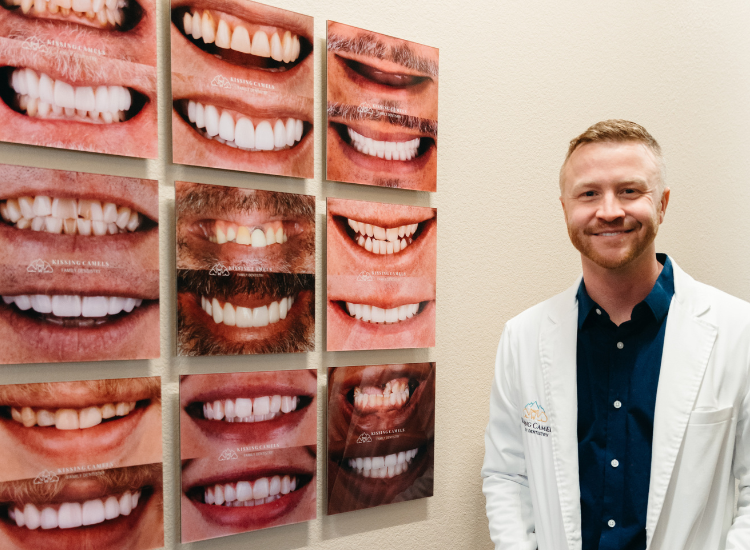 PREVENTATIVE CARE AT KISSING CAMELS FAMILY DENTISTRY
At Kissing Camels Family Dentistry, your health and comfort are our top priorities. Our Colorado Springs dentist offers sedation dentistry as part of our commitment to providing superior dental care and a quality experience for our patients. Laughing gas can be used to keep pediatric patients calm during treatment, relieve anxiety for patients with dental phobia, and keep patients comfortable while undergoing extensive procedures. 
If you're located near West Colorado Springs, Manitou Springs, Centennial, or Fillmore, call us today at (719) 301-6604 to schedule an appointment. You can also drop by our office at 3470 Centennial Blvd, Suite 200, Colorado Springs, CO 80907.
Take comfort knowing we offer laughing gas for nervous patients. 
We take the time to hear your concerns. Your experience is our top pririty.
We rarely need to refer out to other specialists as our Doctors are committed to extended education.
We value your time but also know there is a fine line between efficient and rushed.