Request A Same-Day Appointment!
EMERGENCY DENTAL CARE COLORADO SPRINGS
If you're experiencing a dental emergency near West Colorado Springs, Manitou Springs, or Centennial, Dr. Boals, Dr. Johnson and Dr. Effinger can get you out of pain and back to smiling. From persistent toothaches to knocked-out teeth, the emergency dental team at Kissing Camels Family Dentistry offers a wide range of treatments to restore your smile when you run into unexpected dental issues.
Call us immediately at (719) 301-6604 if you're experiencing an emergency!
We offer same-day appointments and will take care of your urgent needs as soon as possible.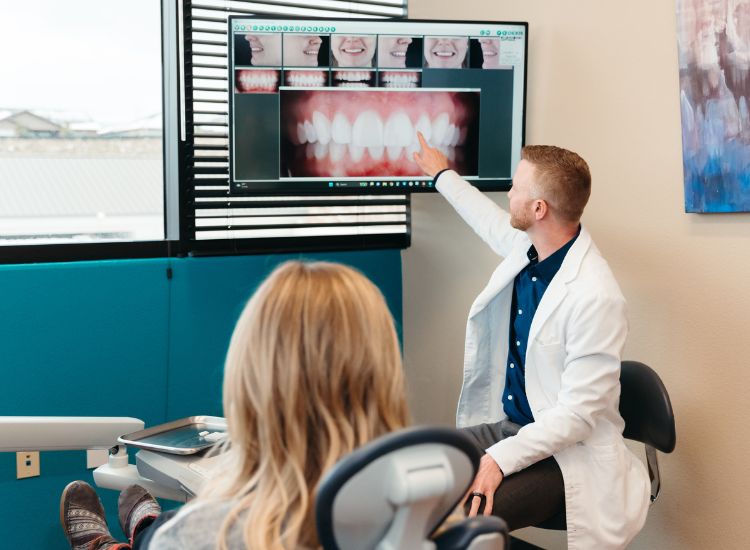 THE BEST EMERGENCY CARE IN COLORADO SPRINGS
If you have a damaged tooth or you're experiencing pain, you don't need to wait to see a Colorado Springs Dentist! Dr. Boals, Dr. Johnson and Dr. Effinger prioritize urgent cases, and they have extensive experience treating dental emergencies.

Call us now at (719) 301-6604  or come into our Colorado Springs office located at 3470 Centennial Blvd, Suite 200. We know just what to do to help patients get out of pain and we offer compassionate care to anyone who walks through our doors.
Take comfort knowing we offer laughing gas for nervous patients. 
We take the time to hear your concerns. Your experience is our top pririty.
We rarely need to refer out to other specialists as our Doctors are committed to extended education.
We value your time but also know there is a fine line between efficient and rushed.