Schedule Your Cleaning Today!
RESTORATIVE DENTISTRY IN COLORADO SPRINGS
COMMON PROBLEMS
RESTORATIVE DENTISTRY CAN SOLVE
As experienced restorative dentists in Colorado Springs, Dr. Boals and Dr. Johnson can restore your smile and treat a wide variety of dental problems. 
‍
Tooth decay is one of the most common restorative problems, as cavities can affect patients of all ages. We typically treat cavities with fillings or dental crowns, depending on the extent of the damage. In some cases, a root canal may also be necessary to remove infected tooth structure from the inside your tooth before it can be restored.
‍
Tooth damage from oral injuries and grinding is also a common problem. If your tooth is cracked, chipped, or damaged, it could be at risk of infection. Depending on the extent of the damage, it may be able to be repaired with a crown or dental bonding. 
‍
Another common dental issue that can be addressed with restorative treatment is tooth loss due to gum disease, tooth decay, and oral injuries. We offer a variety of different restorative treatments for replacing missing teeth, such as partial & full dentures, dental bridges, and dental implants. Not sure which treatment method is right for you? Schedule a consultation with Dr. Boals and Dr. Johnson today.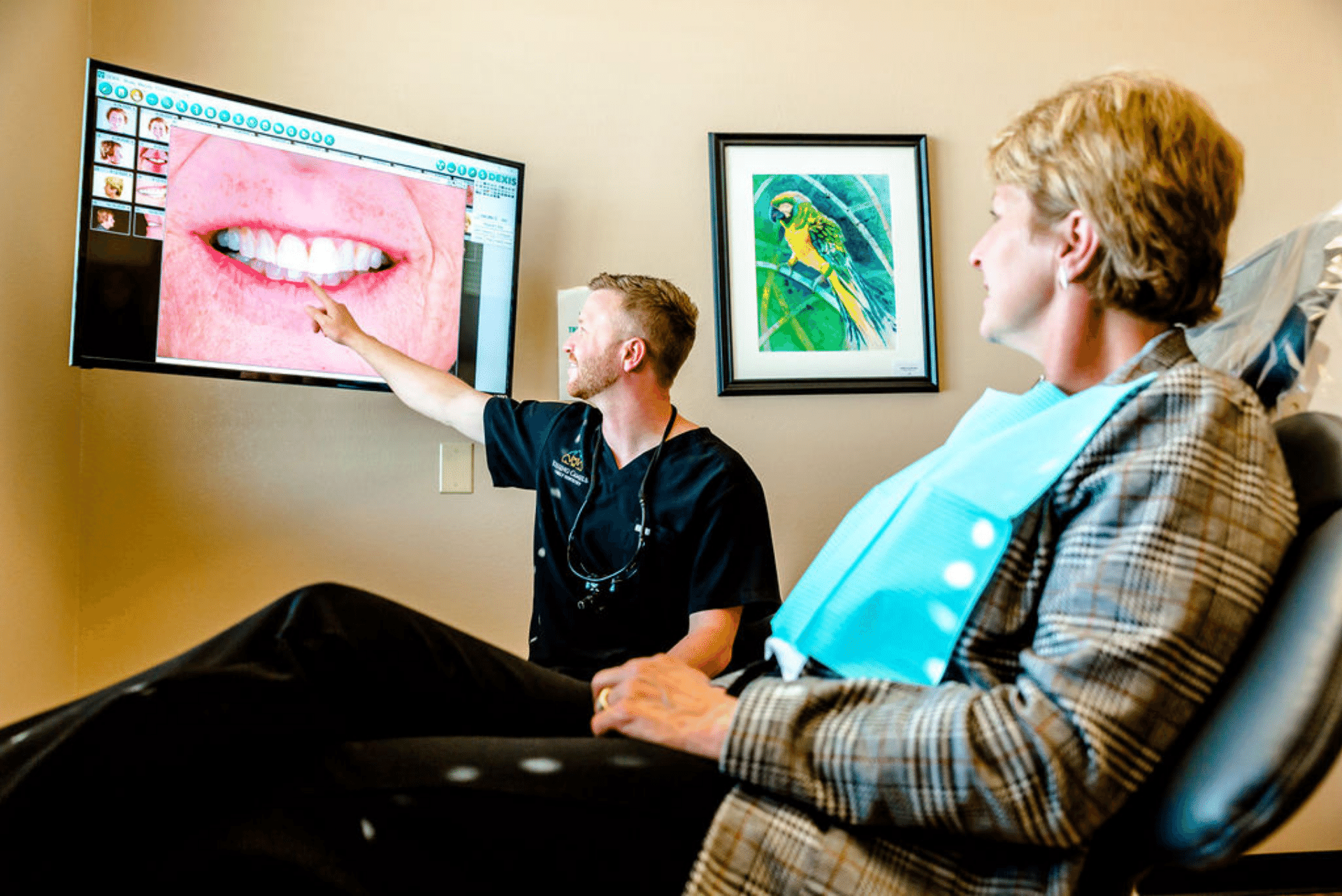 RESTORATIVE CARE AT KISSING CAMELS FAMILY DENTISTRY
If you're experiencing a dental health issue, don't wait until the signs and symptoms become more severe to seek treatment. Call Dr. Boals and Dr. Johnson of Colorado Springs dentists at the first sign of an issue, and we will be happy to help with conservative care. 
If you're located near West Colorado Springs, Manitou Springs, Centennial, or Fillmore, call us today at (719) 301-6604 to schedule an appointment. You can also drop by our office at 3470 Centennial Blvd, Suite 200, Colorado Springs, CO 80907.
Take comfort knowing we offer laughing gas for nervous patients. 
We take the time to hear your concerns. Your experience is our top pririty.
We rarely need to refer out to other specialists as our Doctors are committed to extended education.
We value your time but also know there is a fine line between efficient and rushed.