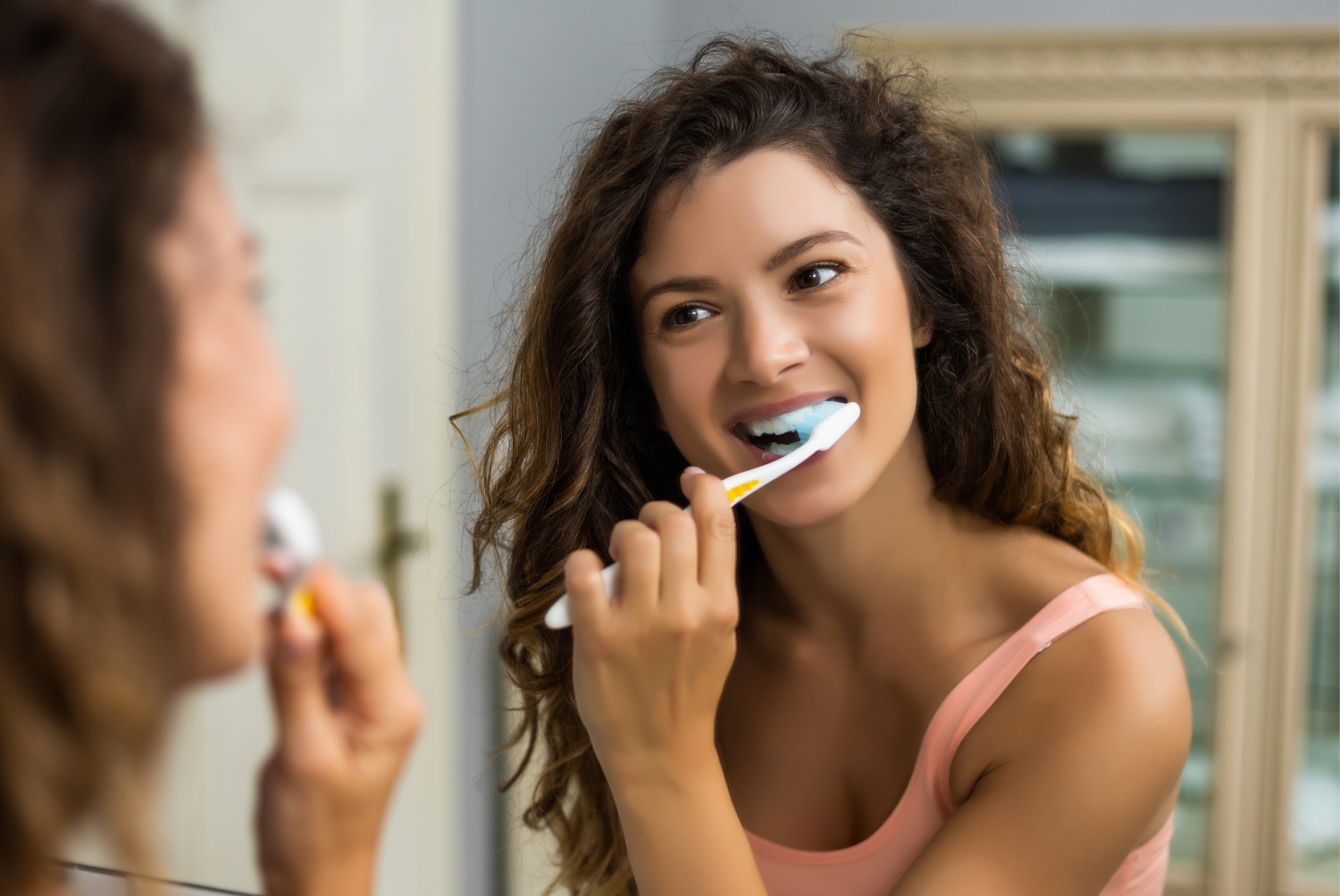 How Often Should I Change My Toothbrush?
How Often Should You Change Your Toothbrush?
How often should you change your toothbrush?  If you've been brushing your teeth with the same instrument for several months, it's probably time for a change. In fact, our dentist Colorado Springs explains that regularly replacing your old toothbrush with a new one may keep you healthy. Plus,l it guarantees that you're getting the most out of your brushing sessions. But how often should you change your toothbrush? Our dentist in Colorado Springs explains below.
Replacing Your Toothbrush
Dr. Boals, the best dentist in Colorado Springs, recommends replacing your toothbrush every three to four months. One of the reasons you should replace your toothbrush after this period is that the bristles lose their cleaning effectiveness. They could drop out or change shape. When the bristles get spread, they lose their energy. Frayed bristles do not efficiently reach the areas between the teeth and along the gum line.
Additionally, germs can also be found on toothbrushes. While viruses are unlikely to make you sick again, bacteria can live on the bristles. When you load up on toothpaste, those bacteria can move to the tube, making other people in the house sick if you share toothpaste.
When Should You Replace Your Toothbrush More Frequently?
In rare circumstances, they are replacing your toothbrush more frequently than every 12 to 16 weeks may be necessary. Some people opt to wash their teeth with great vigor. They may clean their teeth after each meal or consume a sweet snack. Brushing your teeth more than twice a day can cause your toothbrush to decay faster.
You might be tempted to use your electric toothbrush to the fullest extent possible. Our dental office in Colorado Springs explains that this is because the heads are typically more expensive than disposable alternatives. However, if you do not change the tool within the suggested time limit, it will not function properly.
Also, our friend Dr. Helgerson, dentist in Grand Junction, explains that if someone in the family is unwell, you should also consider tossing away everyone's toothbrush. You're unlikely to reinfect yourself if you use the same toothbrush you used when you had a cold or another virus. In addition, most people acquire antibodies to an illness, making it less likely that they would contract the same disease again soon after renting it.
On the other hand, cold and flu viruses can live on a toothbrush for up to three days. You can spread germs by keeping your toothbrush in the same cup as the rest of the family's toothbrushes.
Furthermore, germs can survive on a toothbrush longer than viruses. One bacteria-caused ailment is strep throat. Once you've been on antibiotics for 24 hours, your chances of passing the sickness on are usually reduced. However, bacteria on your toothbrush may stay. If you have strep throat or another bacterial infection, throw away your toothbrush to avoid reinfecting yourself after you've finished your antibiotics.
When Should You Throw Away Your Toothbrush?
If you inspect your toothbrush after each usage, you'll notice when it starts to deteriorate. Maintain your focus on the bristles. They should be elastic and sturdy while remaining soft. In addition, they must be robust enough to remove food particles and plaque.
When the bristles stop bouncing back to their former shape, it's time to throw out the toothbrush. Toss that toothbrush if the hairs are no longer straight and stiff.
Inspect the Cleanliness
It would help if you also inspected the cleanliness of the area. For example, if you don't thoroughly rinse your toothbrush, toothpaste residue might accumulate at the base of the bristles or along with the handle. This muck has the potential to trap microorganisms and make you sick. Replace your toothbrush if it is no longer as fresh as it once was.
Contact Kissing Camels Family Dentistry Today
If you have questions about your dental health, please don't hesitate to contact our team! We are here for you and can answer any questions you may have. Contact Kissing Camels Family Dentistry today.