Colorado Springs Emergency Dentist
Online Scheduling For Your Convinience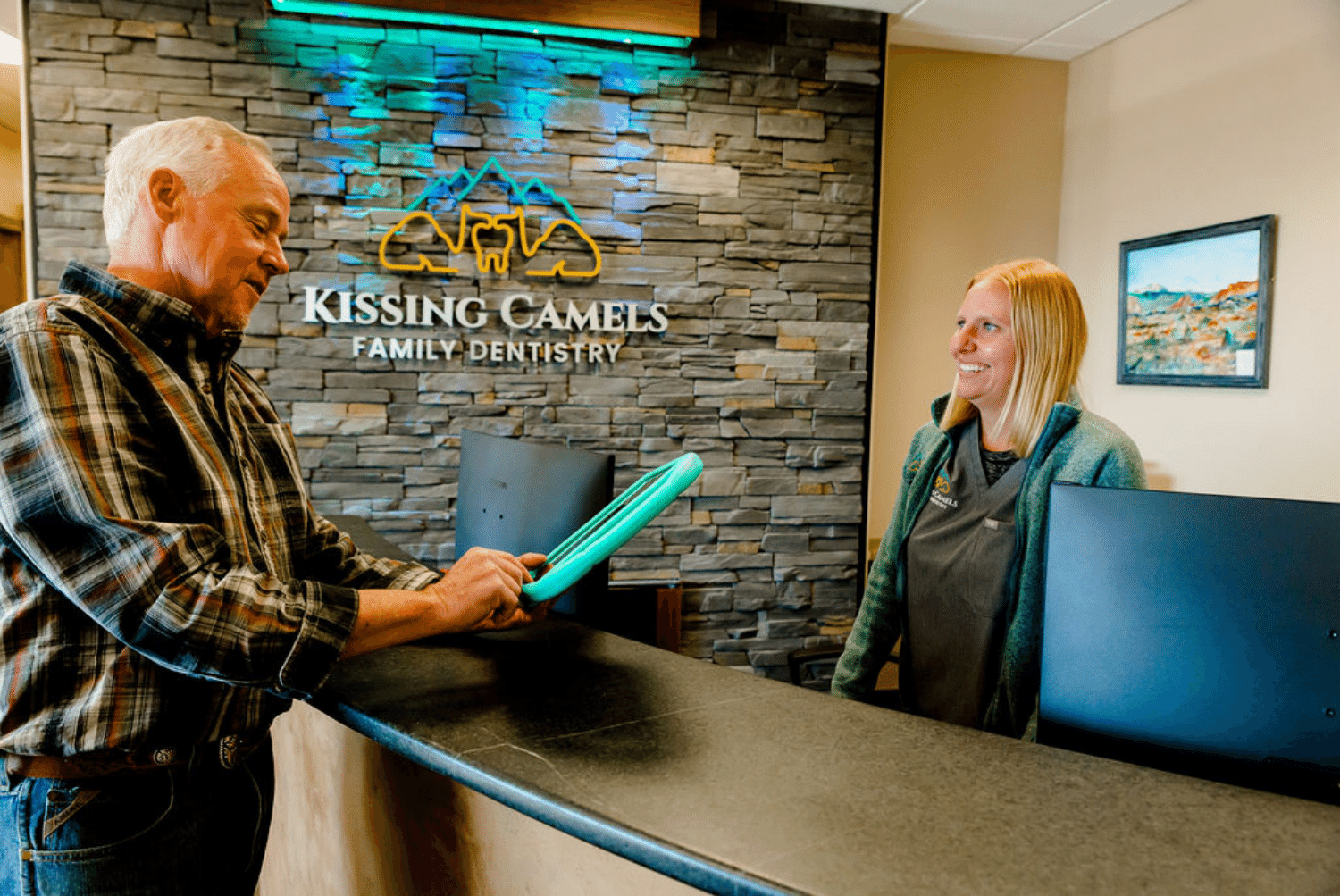 Leave Fear At The Door! We Offer Sedation Services For Nervous Patients.
If you're looking for a friendly, new Colorado Springs dentist, Dr. Boals, Dr. Johnson, Dr. Effinger and our amazing team at Kissing Camels Family Dentistry would love to meet you! We're a relationship-based practice, and we'd feel honored to help you and your family maintain healthy smiles for years to come. If you are someone who has avoided 
If you're located near West Colorado Springs, Manitou Springs, Centennial, or Fillmore, call us today at (719) 301-6604 to schedule an appointment. You can also drop by our office at 3470 Centennial Blvd, Suite 200, Colorado Springs, CO 80907.
Take comfort knowing we offer laughing gas for nervous patients. 
We take the time to hear your concerns. Your experience is our top pririty.
We rarely need to refer out to other specialists as our Doctors are committed to extended education.
We value your time but also know there is a fine line between efficient and rushed. 
West Colorado Springs, Manitou Springs and Centennial residents know that if they're experiencing a dental emergency, Kissing Camels Family Dentistry will be able to get them out of pain quickly. From toothaches to general discomfort when eating hot foods, it may  be time for an appointment. Dr. Effinger, Dr. Boals & Dr. Johnson have seen just about everything and are happy to help relieve your pain.