What Is Restorative Dentistry
Restorative Dentistry In Colorado Springs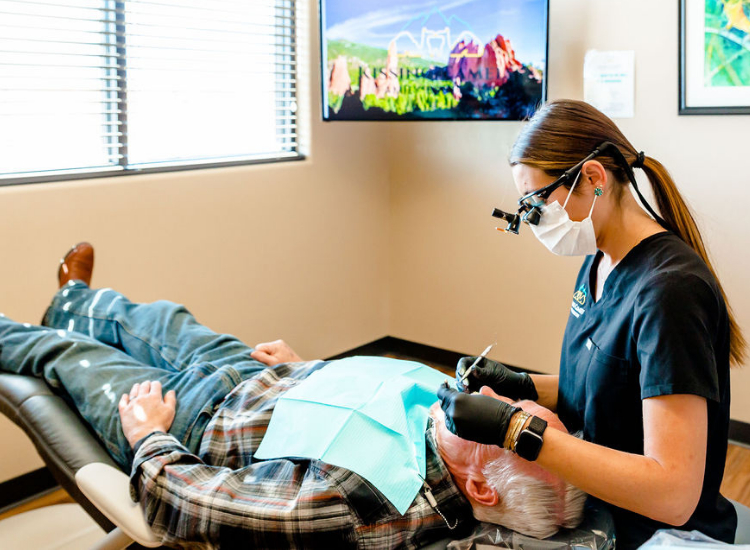 When most people think of dental procedures, they usually only think of those that are considered cosmetic. However, there is a whole branch of dentistry that focuses on repairing damage caused by injury, decay, or disease. This branch is called restorative dentistry, and it can encompass a wide range of procedures. These can include everything from fillings and bridges to implants and crowns. In many cases, restorative dentistry can improve the function of the teeth and their appearance. As a result, it can play an essential role in maintaining both oral health and self-confidence. So what is Restorative Dentistry In Colorado Springs and what can it help with keep reading to find out.
What Can Restorative Dentistry Help
When patients come to our office seeking treatment for dental issues, we always work hard to find the best possible solution. However, in the case of tooth loss, we offer a variety of different restorative treatments that can help patients regain their smiles. Partial and full dentures are an option for patients who are missing several teeth, while dental bridges can be used to replace one or more missing teeth. For patients who are only missing a single tooth, we often recommend dental implants. These titanium posts are inserted into the jawbone and then topped with a natural-looking porcelain crown. Not sure which treatment method is right for you? Our experienced dentists will be happy to help you make the best decision for your smile.
The Benefits Of Restorative Dentistry
Restorative dentistry can have a profound impact on a person's quality of life. Therefore, the ability to eat, speak, and smile with confidence can lead to increased self-esteem and overall satisfaction with life. In addition, restorative dentistry can also improve a person's oral health by restoring lost function and preventing further damage to the teeth. Our friends at 4th Street Family Dentistry in, St. Petersburg FL, says restorative dentistry is an important aspect of maintaining good oral health.
Contact Kissing Camels Family Dentistry Today!
At Kissing Camels Family Dentistry, we provide compassionate and comprehensive dental care for the whole family. We understand that going to the dentist can be a daunting experience, which is why we take care to make our patients feel comfortable and relaxed. From routine checkups to more complex procedures, our team is dedicated to providing the best possible care. We offer a wide range of services, including preventative care, fillings, crowns, and veneers. We also provide cosmetic services such as teeth whitening and Invisalign. To learn more about our services or to schedule an appointment, please contact the best dentist in Colorado Springs CO today. We look forward to meeting you!